Do you ever want to make one-of-a-kind cards to show your friends and family how much you care? With the Share a Milkshake Bundle from Stampin' Up, now you can! This bundle includes a stamp set and coordinating dies, complete with images to create milkshakes, sundaes, ice cream cones, and anything you'll need to craft fun and creative cards. Check out my
YouTube Video
or
Facebook
Live replay where you'll learn how to create your own cards with the Share a Milkshake Bundle, as well as tips and tricks to make your cards stand out. Grab
this bundle
in my online store and get ready to craft cards that are sure to make your friends smile!
All of these cards were originally created by my bestie Tammy Civello of Cards By TLC for an event she co-hosted in February. I loved them so much, that I had to recreate them.
A complete list of supplies and measurements can be found following each card.
Flip Flap Flop Card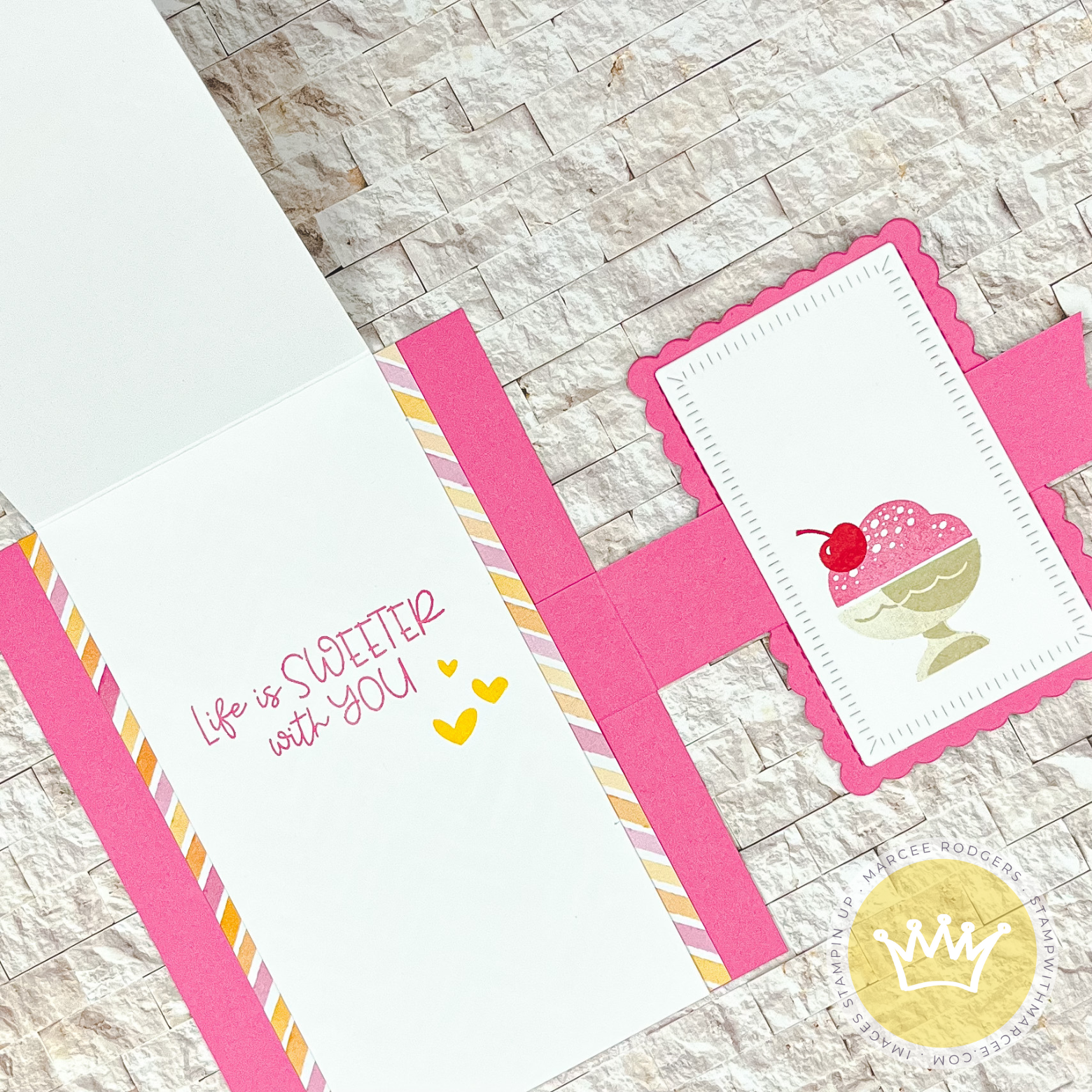 MEASUREMENTS:
Polished Pink Panel: 4 1/4 x 5 1/2
Large DSP Panel: 3 1/4 x 5 1/2
White Panel Insert: 2 7/8 x 11, score at 5 1/2
Polish Pink Strip (arm) 1 x 5 1/2, score at 4 1/4
DSP Strip (arm): 3/4 x 4
Small DSP Panel (insert): 2 7/8 x 2 5/8
Small DSP Strip (insert): 1/4 x 4
Product List
Sundae Card
MEASUREMENTS
Card Base: 4 1/4 x 5 1/2
Coastal Cabana Panel: 4 x 5 1/4
Basic White Panel: 3 3/4 x 5
DSP Strip: 2 x 5
Sentiment Strip: 3/4 x 3
Product List
Ice Cream Gift Card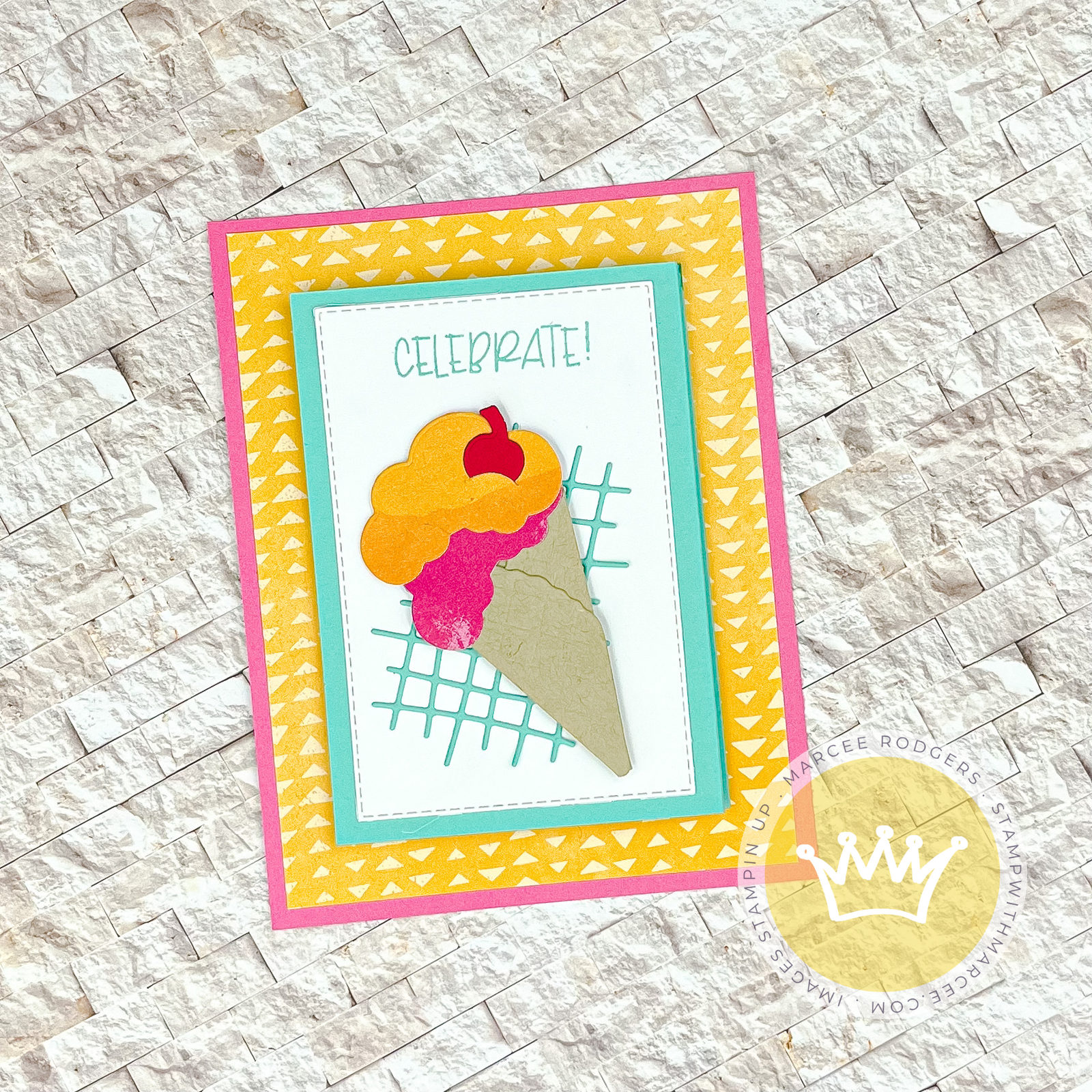 MEASUREMENTS
Polished Pink Panel: 4 1/4 x 5 1/2
DSP Panel: 4 x 5 1/4
Coastal Cabana Panel: 9 x 4 1/4, score at 3 & 6
DSP Gift Card Pocket: 2 3/4 x 3
DSP Strip: 3/4 x 2 5/8
Product List
Making something with your own two hands can help you show people how much you treasure them. Creating cards with the Share a Milkshake Bundle from Stampin' Up is one way to spread joy, inspire smiles, and make someone's day. Whether you're beginner or experienced card maker, you'll get everything you need to make one-of-a-kind cards with this irresistible bundle. Make sure to grab
this amazing bundle
in my online store and start making unforgettable cards that will make your friends smile. As author Will Schwalbe said, "We're meant to recognize and celebrate the people in our lives, every single day."